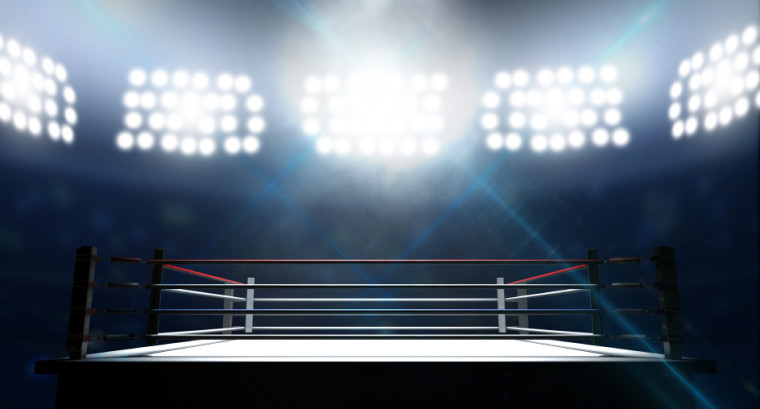 Okay,
So those of you who know me well might detect the slight hint of sarcasm in the title of this post.  But those of you who don't know me personally might ask, "What's so sarcastic about the title?"  Okay, I'll answer that for you…
In my opinion, the only things "super" about the forthcoming showdown between Floyd Mayweather Jr. and his opponent, Manny Pacquiao, are the ticket prices, the unprecedented PPV cost and of course, the hype.  But before I breakdown why this "super fight" won't be all that super, please understand that I am a fan of both fighters.
Manny has always impressed me with his heart and punching power.  In addition, unlike a lot of boxing's knockout artists, Manny seems to be pretty humble: a characteristic that is hard not to like.  Within my circle of friends and fellow boxing aficionados, I have often joked that Manny Pacquiao in some ways, reminds me of the late great Bruce Lee with his bouncing and movement (though not as much in recent years as when he fought at lighter weight classes).  But the Bruce Lee comparison is an excellent segue into discussing the champ, and one of the best pound-for-pound boxers to ever lace up the gloves…
If the younger version of his opponent reminded me of Bruce with his movement, bouncing and lightning quick attacks, Floyd Mayweather Jr. reminds me of Bruce with the totality of his presentation.  Floyd, as was the case with Bruce Lee, has an incredible ability to both avoid big shots from his opponents, as well as picking off opponents by beating them to the punch, time and time again; points that lead to my pre-fight analysis of what I expect to take place on May 2nd.
When the main event is finished and the fans are exiting the arena, what all who've watched both live and via PPV will have witnessed, is another artistic masterpiece, painted by none other than boxing's current Picasso: Floyd Mayweather Jr.  So if it isn't clear to you by now that I'm picking Floyd Mayweather to win this fight decisively, here's why:
Consider this…  Of the last 10 fighters Floyd Mayweather Jr. has faced dating back to Carlos Baldomir (2006), seven have been physically bigger and perhaps, stronger than the he.  Their best strategy seemed to be to pin Floyd against the ropes and fire barrages of punches at him, hoping the right one lands.  All of them failed.
That leaves three of the previously mentioned ten, who were physically, about the same size as Floyd.  Not having the size attribute to pressure Floyd into the ropes to attempt the same failed strategy of the other seven, they were left trying to catch or outpoint Floyd in the middle of the ring; again, a strategy that yielded no success.  Which brings us to Manny Pacquiao…
Manny, though one of the hardest punching and most successful fighters of the modern era, lacks both the size to pin Floyd against the ropes, and the ring generalship to try and out-tactic Floyd in the middle of the ring.  Another thing working against Manny in this fight is how often he "reaches" when throwing punches at his opponents: a fact that could leave him not only vulnerable to getting hit multiple times, but worse, KO'd.
Simply put, when all is said and done, by comparison to Floyd's last two fights (both against Marcos Maidana), this one will look less like what we saw in those and more like a sparring session, where Floyd hits his opponent at will.  So with that, you might ask, "Well Gosh Matt, does Manny mathematically have any chance of winning at all?"  My answer to that?  Manny has a puncher's chance.  Every knockout artist does.  But how often have you seen great fighters stopped with one punch?  Not guys who used to be great; guys who ARE great…
Great fighters only get stopped with one shot when they get careless… sloppy…  One of the secrets to Floyd's greatness lies within the fact that he respects boxing and what it is at it's core.  He respects the sport.. the art… the science… the craft.  Floyd understands the fine line between respect for one's opponent and respect for the science, and as such, treats every fight with the same level of seriousness.  Whether his next opponent is a fighter who is 50-0, or a fighter who is 0-50, Floyd respects the science of boxing, and knows that carelessness can lead to undesired results, therefore he trains at the same level for each and every fight.
In summary, if one truly understands what each fighter brings into this fight and in breaking it down, not from a fan perspective but from an analytical one, it's pretty easy to see that Floyd is the heavy favorite to win.
Manny is an offensive juggernaut who has the ability to stop most opponents he faces.  His defensive skills are severely lacking when compared to his opponent, and his best defense throughout his career has been a relentless offense.
Floyd is a master of the sport both offensively and defensively.  He possesses lightning speed, which allows him to score nearly at will, as well as to also get out of harm's way quickly, further frustrating his opponents.  Defensively, his ability to both avoid and deflect punches has also frustrated many a fighter before.  By comparison to other sports, Floyd (on both sides of the ball, if you will) reminds you of those great NFL Super Bowl teams whose defenses either consistently took the ball away or caused 3-&-outs, then handed the ball to their offenses, who consistently outscored their opponents by at least two to three touchdowns.
Finally, if you want to call this fight a super fight because it has been the one boxing fans, critics and writers have wanted to see for the last five-or-so years, I get it.  You have two of the most sensational fighters in the lower weight classes since the likes of Sugar Ray Leonard, Marvelous Marvin Hagler and Thomas "Hitman" Hearns retired, set to to square off in just under two weeks.  But if you're looking for an all-out-war reminiscent of fights between the three aforementioned fighters, you may be a little disappointed.  Floyd is going to present a Master Class on dominance and ring generalship on May 2nd, as Manny Pacquiao, though great in his own right, is simply not in Floyd's class.  To paraphrase Floyd's own words, "many are talented, Floyd is God-gifted!"
-Matt