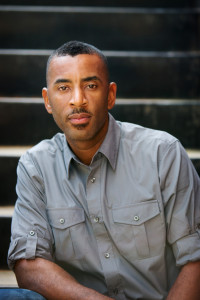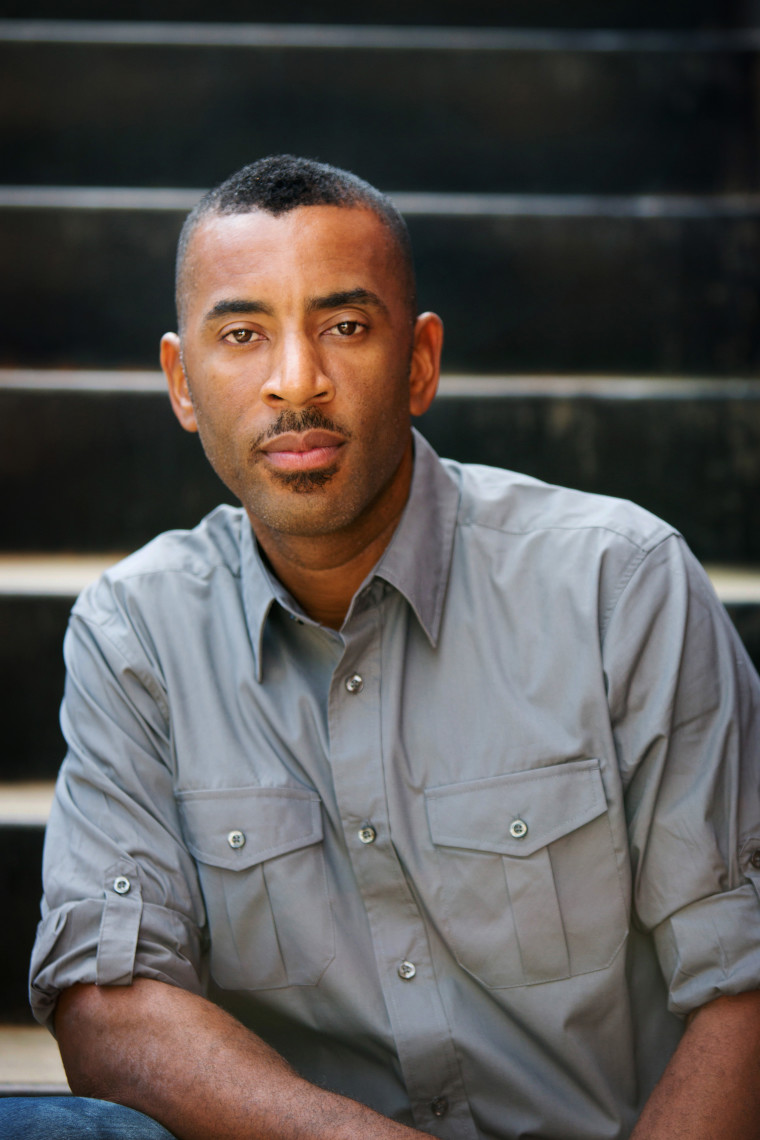 Those of you who have followed me on this blog and on social media know that I'm an inspirational writer, committed to positivity, healthy eating and healthy living; but in today's article, I am not talking about food, literally.
Theoretically speaking, quarterback Cam Newton (by some accounts) got up and left the table without finishing his food during the press conference after Sunday night's Super Bowl 50 loss to the Denver Broncos.  But as someone who endured a mentally and physically-grueling, one-year battle with a rare form of intestinal c*ncer, I have learned the value of stopping when you've had enough to eat.
Sadly, a game that should serve as a final exclamation point in a storybook, Hall of Fame career for quarterback Peyton Manning has somehow been overshadowed by the utterly ridiculous media hype of the losing quarterback leaving the stage with the words, "I'm done."  And here's the real problem.  Far too often in our society we stop at the "what" without investigating the associated "why."  When the explanation doesn't suit us, we'll even pompously resign with, "I don't care why!" (and in all honesty, I've been guilty of that myself a time or two).  Well, after spending 20+ years problem-solving, it's a little hard to turn that side of me off, so I'm going to try to tackle the problem at hand by looking into the why, so that we can all get back to giving the winners, the Denver Broncos, their just due.  (And for the record, I am a Giants fan first, but do pull for the hometown Panthers when they're playing everybody else).  Now, let's break down the whats and whys of Cam's apparent disinterest in the post-game press conference and subsequent, early exit.
What #1: According to critics, Cam gave a few too many one-word responses.
Why: The bulk of the questions were closed-ended.
Detail: I've listened to many a complaint regarding Cam's succinct answers to the majority of the questions he received.  First rule of journalism is: don't ask closed-ended questions and expect elaborate answers.  If you've only watched that segment of the press conference once, I invite you to watch it again and count the total number of questions asked from the beginning to the end of the segment, then count how many of them were closed-ended (questions where a yes/no response is technically legitimate).  When you're done doing the math, can you really feel good about saying Cam was being "uncooperative"?
What #2: Not sure if you missed it or not, but Cam Newton actually did elaborate during the short round of questioning.
Why: He really is more mature than he's given credit for.
Detail:  Did the media, fans and critics miss the fact that in spite of himself, he finally broke down and elaborated after yet another, redundant, closed-ended question regarding whether or not they (Panthers) "saw anything they didn't expect?"
[Reporter]: "Did you see anything you didn't expect today?"
Keep in mind this question had already been asked before, in a different way, to which he answered, "no."  Also, while that question was being asked, another reporter simultaneously asks him to put into words the disappointment he felt with their loss.  Still, while those two, somewhat redundant questions are being thrown at him, he can't help but hear Chris Harris, who's physically close enough to toss a bottle of water to him, saying what sounded like…
"We knew he wasn't going to be humble.  We were going to load the box, go man to man outside…" 
Those comments by Harris and the look on Newton's face seemed to affirm his agreement via the apparent mental replay of what he saw on the field earlier.  Now, despite the fact that the pressure of the combined "word blitz" from the media and his defensive opponent seemed to be a continuation of the pressure he'd seen throughout the actual game, Cam "stood in the pocket" (like a good quarterback would), and delivered a crisp downfield pass: an elaborate answer to yet another closed-ended question…
"They just played better than us, I mean, I don't know what you want me to say… It's like, they made better, more plays than us [sic]… and that's what it came down to.  I mean, we had our opportunities… there wasn't anything special that they did… we dropped balls, we turned the ball over, gave up sacks, we threw errant passes… that's it.  They scored more points than us."
(If I had my way, I'd send Cam to spend part of the off-season under the tutelage of Bill Parcells: the all-time king of handling the sports media).
What #3: Cam left the podium abruptly, saying "I'm done."
Why: Simple. He'd had "enough."
Detail: Immediately after elaborating on the things he felt contributed to the team's loss, the reporters, who to me appeared to be trying their earnest to elicit tears from the young quarterback, returned to their platform of redundancy.  And amidst a sea of questions that seemed to increasingly annoy him, Cam had no choice but to listen to an exuberant and braggadocious Chris Harris talk about how simple their game plan was, and how well they executed it: vinegar poured over a still bleeding wound.
Conversation:
What was Cam supposed to do?  Would it have been better for him to sit there and continue answering questions he'd already answered?  Would it have been more endearing for him to break down and start crying in front of all those reporters?  Could he have responded differently?  Were the reporters perhaps pushing buttons to see if they could get him to "break"?  Was there a real problem with him sitting there with a hood over his head?  (For some, yes; for others, no.  I mean for crying out loud, he hadn't even showered yet and still had his game pants on.  Would a fresh blazer over a sweaty t-shirt have been more appropriate)?
I think the real problem is this: in this country, we don't really want to deal with the real.  We seem to only want the truth when it's convenient… when it doesn't hurt.  We want people to lie to us to make us feel good.  We even expect it, but later criticize those same individuals for being unauthentic.  What we saw Sunday evening on that podium was a young man being his authentic self.  If anything, I think that Cam Newton showed his true character and leadership by calling out all the mistakes the team made on offense, while not disclosing what was apparent to many of us who watched the game.  What was painfully apparent (if you're a fan) is that the play calling did not help put the offense into the best possible position to win.  Almost all the guys in front of the TV at the Super Bowl party I attended said the same thing: "They're [Denver] squeezing the middle and bringing the pressure almost every down; why isn't Carolina adjusting and spreading them out with empty backfields and 4-wideout sets?  Why aren't they checking the pressure with quick slants and running back screens?  They had good success with the triple option play to the outside, but only ran it one time; why are they still trying to force the issue up the middle?  Olsen's the best receiver, why not spread the field and use him as a wideout?  Why is Shula making it easy for them [Denver]?"
There's a simple reason why Denver kept doing the same thing on defense.  The Panthers' offensive play calling never forced them to adjust.  Now, the turnovers didn't help matters, but turnovers and lack of rhythm tend to go hand-in-hand, yet I digress.  The point I'm making is… what Cam didn't say up on that podium speaks volumes about his character, and to me, is much more important than the little he did say.
In summary, NFL MVP and AP Offensive Player of the Year, Cam Newton, showed a heck of a lot of character, all while letting us see that he's human.  As an athlete who's felt the sting of losing championships myself, I am very proud of the way he handled himself in the post-game press conference (I have friends who would've reacted quite differently hearing Chris Harris' comments–and you know who you are ?).  When you've had enough, darnit, you've had enough (and eating beyond the point of feeling full can produce some pretty bad results).  I think Cam's critics expect him to be something he's not, well… perhaps not right now (no disrespect, but he's more athletically gifted than he is eloquent; not really a problem in the grand scheme of things–God gives all of us different gifts.  Heck, given his earning power, I think many a writer would trade in their eloquence for Cam's athletic gifts.  You can work on being eloquent, but you can't buy a 6'5" frame and athletic prowess like his).
So, can we finally take the spotlight off a quarterback and offense that unfortunately found themselves pitted against a very good defense with a not-so-good offensive game plan, and shine the light where it belongs: on the Super Bowl 50 Champion Denver Broncos?  The Panthers had a record season, but fell short.  On this occasion, all the attention should go to the champs.  And while we're at it, let's agree to stop holding professional athlete's to a higher standard than that to which we hold ourselves, and the people we live and work with every day.
God Bless!
-MT
Matt D. Talford is author of "From Fear To Faith: A Survivor's Story", winner of 2015 International Book Awards Finalist honors for both Best New Nonfiction and Best Nonfiction Cover Design; currently available in paperback at select bookstores, Amazon.com and here; and available digitally on Amazon Kindle and Apple iBooks.