Who I Am
I am a veteran of the US Army Medical Corps, a former ER nurse technician (which is a fancy name for a nurse assistant assigned to a hospital emergency department), and a retired IT (information technology) services professional.  In the fall of 2013, after 14 years in Microsoft Corporation's Services Division, I decided to walk away from a high-profile position as a technical account manager and pursue my lifelong dream of becoming a full-time writer, thus culminating a 20-year career in Corporate America.  In 2015, I published my first book, "From Fear To Faith: A Survivor's Story," – 2015 International Book Awards Finalist (Best New Nonfiction and Best Nonfiction Cover Design), 2015 USA Book Awards Finalist (Best Nonfiction Cover Design), and 2017 winner of the Canada's Book Excellence Awards (Best Nonfiction).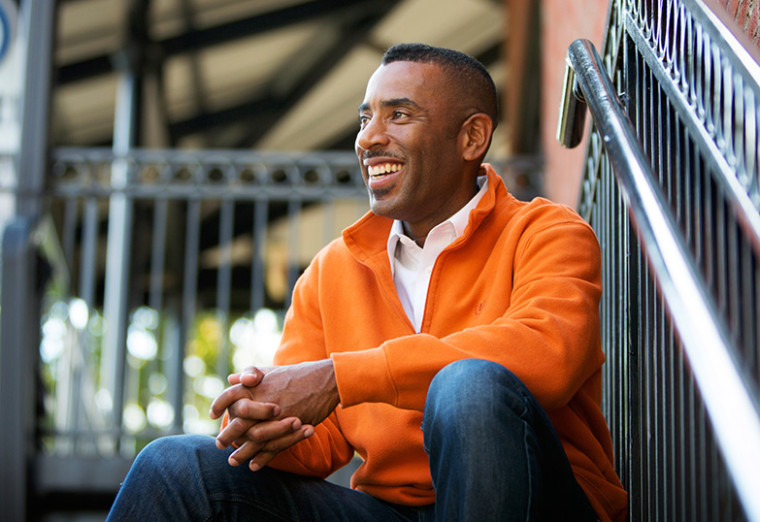 In the Fall of 2017, my company (TalfordArts LLC) will be releasing two books: the second edition of my award-winning debut saga, "From Fear to Faith: A Survivor's Story," and my new book, "Captain's Mate: A Practical Guide for Tennis Captains, League Players & High School Coaches."
My Background
I am a native of Long Island, NY, but have called South Carolina home for the past 30+ years, where I spent half my K-12 education, and returned to after active duty service in the U.S. Army.
Though I spent 16+ years working in the information technology (IT) field, I originally attended college to become an high school English teacher; and while I worked as a techie by day, I found a way to continue exercising my passion for the literary arts by night—spending four years as senior editor of a local arts and entertainment magazine (it was my wife's publication, and she wasn't big enough to hire a large staff, so I would get off work at Microsoft in the evenings and drive over to help her).
During that time, I got plenty of practice, writing original pieces, and screening/editing articles submitted by other journalists.  In addition, I wrote and edited ad copy, interviewed featured artists, covered sporting events, picked up and distributed copies of the magazine after print runs, etc—basically anything my wife (the boss) asked of me.
When the publication printed its final issue in 2002, I resumed earlier attempts at writing books, but struggled to maintain the rhythm I felt necessary to complete one.  As such, I settled for helping fellow employees with their corporate communications, both internal (company) and external (customer).
In late 2012, roughly a year-and-a-half after recovering from a yearlong health challenge, I decided to write a book that I hoped would serve as an inspiration to anyone who might suddenly find themselves thrust into the "war on cancer" (or any other physical or emotional struggle), and in January of 2013, I began penning "From Fear to Faith: A Survivor's Story."  The book is in some ways, a reflection of a central theme of my life: overcoming great obstacles by exercising faith, patience and determination.
What I Do When I'm Not Doing What I Do
I've been married for over 2o years and in addition to being a husband and an author, I am a licensed real estate professional, and on occasion, a tennis instructor.  When I'm not writing, speaking, being a mentor or representing real estate clients, I relax by reading, fishing, cooking, practicing yoga, playing and teaching tennis, watching live sports, and playing fantasy football and sports video games.
Follow Matt on:
Facebook
Twitter @matdt
Instagram @mattdtalford